We have very little information about this village. If you would like to contribute knowledge or material about this village, please drop us a note.
Highlights
First Mentioned
1567
2001 Population
0
1914 Population
428

2 Magyar, 422 Ruthenian;

6 Roman Catholic, 410 Greek Catholic, 12 Jew

Village Names
Zemplenoroszi, Ruska, Ruszka, Oroszruszka
Ownership
1567 - Humenne Estate. Later in the 18th century, it was passed to the Szirmay noble family.
History
The village was evacuated in 1980 as it was in the watershed area for the construction of the Starina Reservoir. One building and the cemetery remain.
This village is now a part of the Poloniny National Park.
Ruske was the scene of a WWII battle in 1944, as the Red Army moved southward across the pass. The Ruske pass contained a thoroughfare from Roztoki Gorne, Poland, over the ridge to Ruske. The Russians moved on this area on October 3rd. The village was taken on October 11. It was reported that the majority of the village was destroyed. See the military map for more details. I am preparing a narrative of the battle for publication in October, 2006.
Presently, a border crossing for foot travelers operates at the Ruske Pass from May to September every year.
1567 Orozka, 1773 Ruska. In 1567 it belonged to Humenné town when it is mentioned for the first time. In the XVIII century passed to Szirmay family. Source: Roberto Cannoni, Italy
Photos
Cemetery Photos by Juraj Cisarik
Rusyns - Lost Homes - A picture essay of the land of the seven villages cleared to make way for the Starina Reservoir.
Rusnaci - Another photo essay along with a written history
Census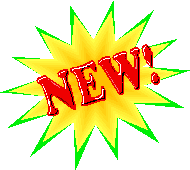 1869 Ruske Census Surname Transcription (generously compiled by Paul Stagen)
Bindzar, Bunganits, Czoraccsin, Danko, Hrib, Kasritz, Makay, Paczola, Pelyo, Piros, Szlivka, Szvialinyak, Vaszilytzo, Vaszko, Zacz (1869 Census)
Bindzar, Bodnar, Csornanin, Drinka, Dubjak, Gida, Habusta, Hrib, Hribik, Hudak, Huszarcsak, Jancsik, Kalnyanszky, Kasrics, Kirnak, Koracsik, Krisko, Laurik, Litik, Makay, Mankovits, Miczak,
Minova, Orinits, Pelyo, Piros, Polastsak, Rohats, Samulka, Spetyyuch, Szinicsak, Szusko, Tita, Vaszko (Church Ledger – Birth/Marriage)
Ellis Island Database
Oroszruska
Ruszka
Ruska

Bindzar
Dzupinesak
Jakubovies
Koczo
Kriska
Lipa
Pesula
Petruska
Teodor
Vimcsisin

Chrowej
Durkat
Huba
Kalyenski
Kraiczler
Petnnik
Szuligan
Tobias

Bananko
Bincser
Bodmar
Esapik
Fenerman
Haradovsky
Harmadi
Hilava
Koco
Kreizler
Lerka
Makaj
Martinecz
Mizamin
Olejar
Olekszo
Roman
Salomon
Scablics
Sekel
Sicherman
Turi
Vasko
Weisberger
Thanks to Paul Stagen for extraction of surnames from Census and Church records.
Links to off-site webs will open in a new window. Please disable your pop-up stopper.
Last Update: 15 November 2020 Copyright © 2003-2021, Bill Tarkulich