Vysna Mysla (Vyšná Myšľa) (Felsomislye)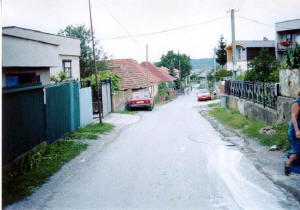 We have very little information about this village. If you would like to contribute knowledge or material about this village, please drop us a note.
Highlights
First Mentioned
2001 Population
1914 Population
757

43 Magyar, 12 German, 660 Slovak;

678 Roman Catholic, 33 Greek Catholic, 26 Romanian

Village Names
Felsomislye
Neighboring villages
Blazice
History
Photos
Please contact Michal Sura for photographs.
Sedlovszky
Currently researched by Barbara Kantor (4/2004) & Richard Thompson (10/2004).
Links to off-site webs will open in a new window. Please disable your pop-up stopper.
Last Update: 15 November 2020 Copyright © 2003-2021, Bill Tarkulich